Colorful Custom Printed Ribbon with company names, logos and Brand identification. Our ribbons are gives a nice shine and a pleasant touch. The edges are soft and do not fray our hot cutting technique. The printing is done by decaling the pattern directly on the ribbon.
Custom Printed Ribbons are great promotional items that will make your logo visible everywhere.
Ribbon materials available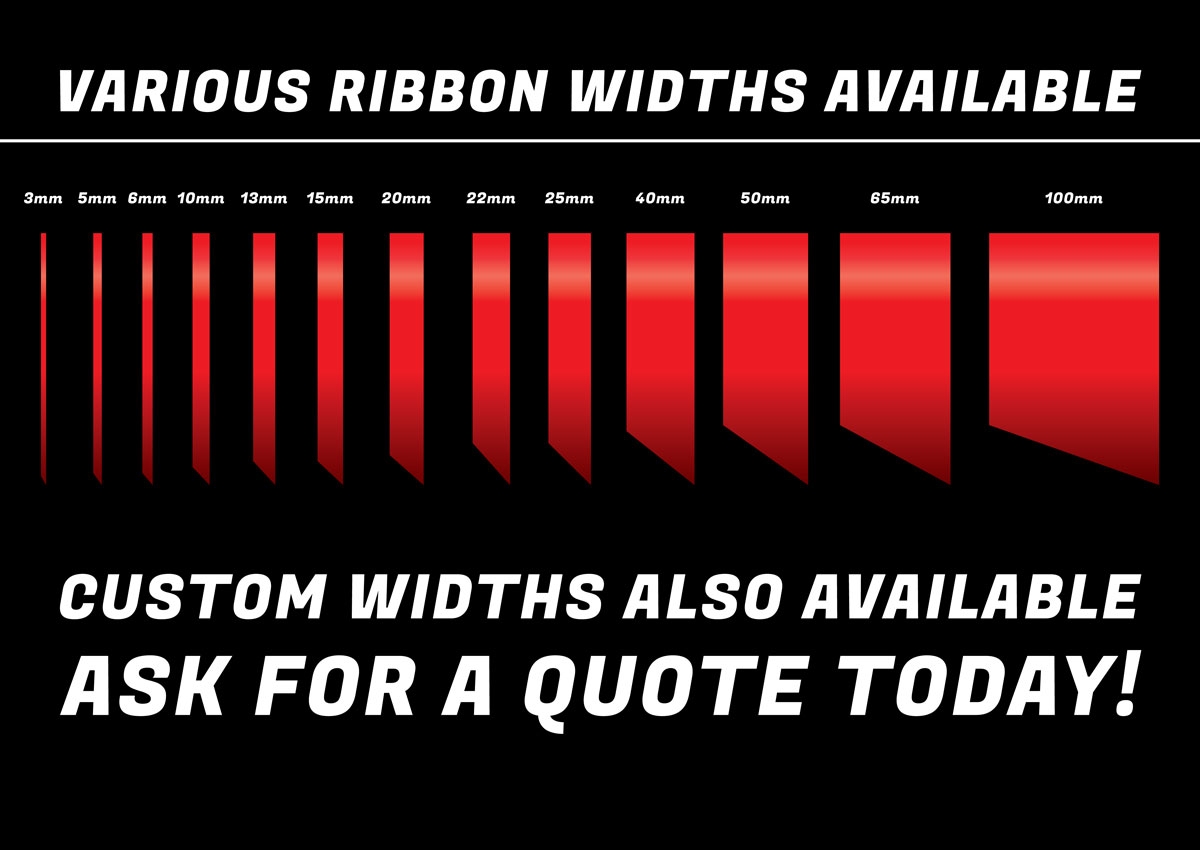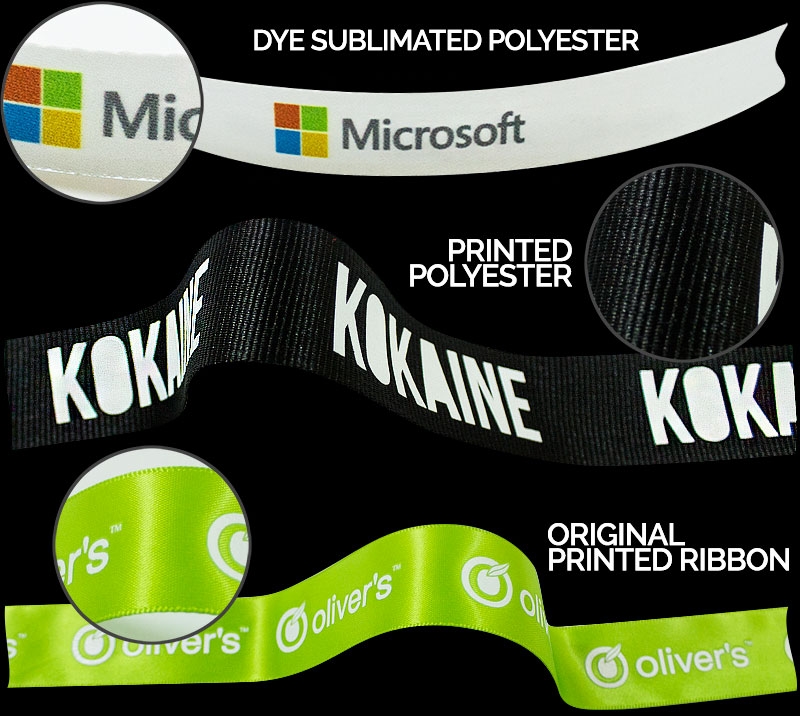 In Stock material colours available

Or for an additional $40 have your lanyards dyed to any colour from our pantone chart of over 800 colours.