Bluetooth Speaker Charging Pad
This incredibly innovative and ultra modern wireless charging pad is finally available in our exclusive design style with a built in bluetooth speaker! So you can charge your phone while playing music or a podcast simultaneously. Using the latest in QI wireless charging technology these brilliant wireless charging pads are Apple iPhone and Samsung Galaxy compatible and feature an anti-overcharge feature to protect your battery along with foreign object protection.
Powerful 9w Fast Charge
Compatible iPhone 8, 8+ and iPhone X models
Compatible with all QI enabled devices
Bluetooth speaker features very rich audio
Weight only 120 grams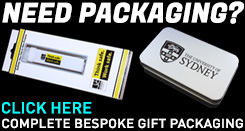 Free artwork design

Let us design you a 100% free artwork of your
products prior to finalising your order.

Rush service available

We offer the fastest turnaround times with
optional super rush service on most products.

Low minimum order

We offer brilliant discounts on larger quantity
orders. Ask our team for more info.
Product Details
When connected to your device, our smart charging circuitry communicates with your device to determine the perfect amount of power it needs for a safe, quick charge. Fail-safe circuitry prevents over-charging and controls temperature to prevent overheating.
Ultra fast response time: Immediately starts charging on contact
Low standby current: Ensures minimal power draw when idle
Foreign object detection: Communicates with the device, ensuring that
Power is only sent to compatible QI wireless devices (see below for device list)
Print colours available

Laser engraving also available

Compatibility
All QI enabled phone models including iPhone 8, 8 Plus and iPhone X Models.
Other QI enabled models include
Samsung Galaxy S6, S7 and S8 models.
Galaxy note 5, 6, 7 and 8.
Sony Xperia Z4V, Nokia Lumia 830, 920, 928 models.
LG optimus, G3 G6, V30
PLUS many more including various Microsoft, HTC Droid and Google Pixel.
Dimensions
146.21 x 69.73 x 13.28 mm
Weight
124 grams
Bluetooth version
4.0, supports music + simultaneous charging
Connectivity
USB power point, USB wall adaptor or plug into another USB powered device such as a laptop, PC or iMac
Request a free quote
No obligation, no strings attached. Delivered to your inbox in minutes.