Custom Printed & Corporate Cooler Bags
Keeping the temperature of food intact while traveling one place from the other is a challenge sometimes, but not with our fabulous range of promotional cooler bags. Made with materials ranging from FDA compliant plastics to PEVA materials, we have some of the best handpicked cooler bag models in our store. Available in different capacity and sizes, you have enough room to play around our cooler bag section. Ranging from cooler bags appropriate for one individual, we have coolers which can be used to take food and beverages to outings, picnics and barbeques. We have coolers which only have carry handles, some variants have additional straps and some have additional pockets and some have handy tripod stools too!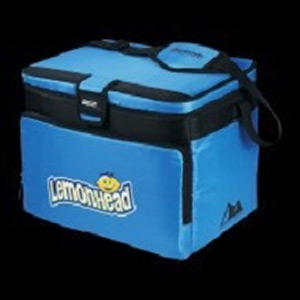 Browse All Cooler Bags
Promotional Cooler Bags As Gifts
For a business owner, it is very easy to understand that a cooler bag can be a delightful and highly usable gift for employees. Cooler bags are the perfect item to be used as gifts or rewards to employees and staff for their commendable work performance. Rewards like these would make your employees remember their performance for which they were given the cooler bag as a gift, every time they open it.

We have cooler bags which differ is shapes, sizes and colours, so you can get the diversity to choose the best pieces according to your needs. The various colors available would help you understand which model will suit your needs the best. The shape and size of the cooler bags can be used as a metric for getting a logo imprinted. For smaller logos and promotional information, smaller cooler bags can be chosen and vice versa. Imprinting options for this product ranges from silk screen printing to embroidery, whichever may be your choice.
Brand it up
We offer multiple imprinting options to choose from such as the end product and pricing matches your expectations. The cooler bags can also be used as a token of thanks to existing customers for their business. Apart from that, it can be used at promotional events as a reward for contests which promote your business. A giveaway at any local school or workplace can also be arranged to distribute these cooler bags as giveaway items. Imprinted with your branding and promotional content these bags would grab the attention of people everywhere they are carried.

Although cooler bags are not a very cheap product, but with our exclusive pricing structure, we have your back covered. As all our products are used as corporate gifts or promotional giveaway items, we understand that making bulk orders can be expensive if the prices are exorbitant. To relieve our customers from this issue, we have reasonably priced these cooler bags so you don't have to worry about your budget before ordering any of these.

With diverse promotional needs from industry to industry, we can guarantee that our inventory contains every possible model of cooler bags which is relevant to be used as a promotional gift. Identifying the use of these ultimate cooler bags totally depends upon your imagination.